Upper Valley Apple Corps plants and cares for public, free-for-the-picking fruit and nut trees to help build resilient communities.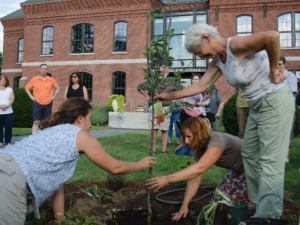 Together we are:

Building Skills necessary to plant, care for, and celebrate the trees that feed us;
Building Community through transforming the local landscape to enhance connections between land and people;
And, Raising Awareness of the need for greater food security and of the beauty and value of an edible landscape.
Brought to you by your friends from:
With support from The New England Grassroots Environmental Fund and Vermont Department of Forests, Parks and Recreation, Urban & Community Forestry Program.